Training Fee: Rs. 11900 ($190)
This month, get up to 50% discount (30% Festival + 20% extra early bird) on shared/group batches or self study kit and 30% discount on 1-to-1 training. View
batch schedule
and
offer details here
.
✌ Discounted fee: $95 (Rs. 5950) for shared online batch or $349 (Rs. 22330) for 1 to 1 training. Pay using Indian credit/debit cards, Google Pay on +91 8888092582, bank transfer or in USD using PayPal here.
Linux is the #1 operating system for web servers, cloud computing, smart phones and consumer electronics. Because Linux is growing so quickly, there is a shortage of experienced Linux professionals.
In this training, you will learn commonly used Linux distributions such as Ubuntu Desktop, Ubuntu Server, Fedora and CentOS. You will also see the differences between each of these distributions and become more proficient in Linux administration. At the end this course, you will be ready to work as a Linux System Administrator.
Prerequisite
No experience in Linux or Windows is required
Absolute Fresher in Linux? No worries, watch our FREE webinar on Linux essentials.
Key Features
Experienced and certified trainer

Real-time 1 to 1 interaction

Download and watch all lectures offline

Get an attendance certificate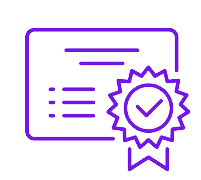 Here is the syllabus for this Linux Server administration course:
Sr.
Details
1
Installation of Linux

What is Linux?
Understanding GNU/Linux distros
Download Ubuntu Desktop and Server, Fedora and CentOS Enterprise Linux
Installing your first Linux OS

2
Login and run BASH commands

Login to bash shell and in GUI
Managing files and directory from command line
Using VI editor

3
Managing users and groups

Understanding root and standard users
Adding Users
Understanding groups
Adding and managing groups

4
File system permissions and access control lists (ACL)

Understanding user and group permissions
Implementing permissions on files and folders
Understanding ACL
Implementing ACL on file and folders

5
Add or remove software

RPM packages
yum commands
Ubuntu Software Center
Synaptic Package Manager

6
Linux Processes and job management

Monitor and manage Linux processes
Schedule future Linux tasks

7
Services management

Control services and daemons
Understanding system target/run-level

8
Storage management

Access Linux file systems
Add disks, partitions
Create file systems and mount it
Manage logical volume management (LVM) storage

9
Network and Security configuration

Manage Linux networking setting
Manage SELinux security
Limit network communication with firewall

10
Configuring Server roles

Apache HTTPD web server
File servers: NFS and SMB shares
Student Testimonials
Questions? Ask us: